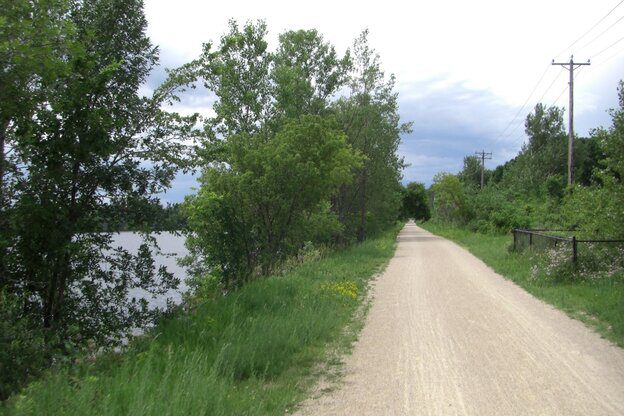 MN lege: 2022 races of particular interest, Districts 49-67
Part 1, which includes hyperlinks to the resources that I'm using, here. Part 2 here. Part 3 here. Part 4 here. This installment covers more metro suburbs. As the districts from 59-67 are in the inner metro, they are righteously "bluer than blue." I'm not including anything about them, as these are all about tight races and, especially, pickup opportunities.
HD53A: Mary Frances Clardy is yet another example of one of the greatest things, namely, an educator running for office. From her website:
My name is Mary Frances Clardy. For 25 years, I have served as an educator and disability advocate committed to building a Minnesota where everyone has the opportunity to thrive. Currently, I serve as an elected School Board Member for Inver Grove Heights ISD199.
Todd Kruse is a pretty generic metro Republican for this cycle. Including not a word that I saw about abortion rights, or Trump, on his website.
SD54: Alicia Donahue is a master's level social worker who lives in Shakopee.
Sen. Eric Pratt (R-Prior Lake) lost his district's GOP endorsement to some crazy Trumper, but barely won the primary. In other words, Party of Trump hard-liners don't like him, and that makes him more vulnerable.
SD57: Jackie Craig is a superlative candidate. From her website:
When my husband and I chose Lakeville as the place to raise our children, we did so with the community's wonderful public schools in mind. I believe every child in Minnesota deserves the same opportunity that my own kids have had, but instead, we have a system where a child's zip code determines the quality of their education.
Sen. Zach Duckworth (R-Lakeville) has only been there for two years. He's kept his head down and tries to come off as something of a "centrist."
HD57A: Our candidate, Greg Henningsen, is a small business owner in Lakeville. On his website he has the guts to talk about things like George Floyd and Critical Race Theory.
Rep. Jon Koznick (R-Lakeville) has been in the House since 2015. He hasn't made waves, and like a number of metro Republican incumbents tries to keep his distance, apparently, from the hardcore Trump wing.
HD57B: Erin Preese is a teacher in Lakeville. From her website:
All Minnesotans deserve to feel welcome in our communities, regardless of who they are, where they are from, how they worship, or who they love. I'll stand up to the extremists that are seeking to roll back our rights, whether it be the right to make reproductive decisions about our bodies, the right to have our voices heard at the polls, or the right to marry who you love.
Jeff Witte is a retired policeman. Nothing wrong with that, but…
SD58: Clarice Grabau is a teacher, and on the Northfield City Council. From her website:
Today, we face many urgent issues, including the pressing need to fully fund our schools, to develop sustainable energy policies, and to improve access to affordable healthcare. As a Northfield City Councilor, I've worked hard to advance many important housing and infrastructure projects, and to create an ambitious Climate Action Plan.
Dr. Bill Lieske, a chiropractor, is pretty right-wing. I have a feeling that he's quite a Trump fan, even though his website doesn't say so. Among other things, he promises to "take a lead to sponsor legislation making Constitutional Carry and Stand Your Ground law in Minnesota."
HD58A: Kristi Pursell lives in Northfield. How's this for the background of a legislator-to-be?
Kristi has forged deep partnerships across our district. She has been the Executive Director of Clean River Partners, a Northfield-based environmental non-profit organization, for nearly five years. She has also been a leader within grassroots organizations, including the Land Stewardship Project, ISAIAH MN, and TakeAction MN.
Gary Bruggenthies is indeed a Trumper head case.
Thanks for your feedback. If we like what you have to say, it may appear in a future post of reader reactions.