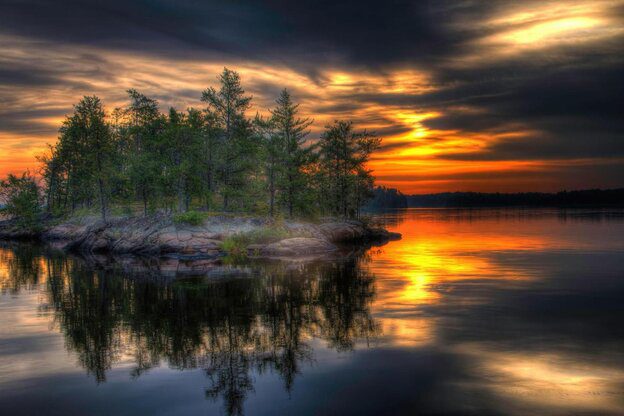 MN lege: 2022 races of particular interest, Districts 1-14
First, I have to express supreme admiration for all of our DFL candidates, and for their volunteers. Especially those in very challenging districts.
The area covered herein, in my first installment, is actually geographically the majority of the state. It includes almost everything north of the metro, with "metro" defined as including exurbs.
I'm using the MinnPost list for who the candidates are, and this from our elections guru to consider how competitive races might be. This has the most readable map I've seen of the new districts. As you presumably well know events have conspired to defenestrate the conventional wisdom about the first election after a new president takes office automatically being a nationwide disaster for his party.
District 2: Redistricting put three Indian reservations within SD2. Our Senate candidate, Alan Roy, is a member of the White Earth tribe and an Iraq vet.
His opponent, Rep. Steve Green, has been in the MN House since 2013. He's wretched.
A Minnesota lawmaker said last week Antifa and Muslim organizations plan to "police Minneapolis under Muslim rule," communism is moving into Minneapolis-St. Paul and the state's Democratic attorney general would like to "close down all of northern Minnesota."

The Park Rapids Enterprise quoted Rep. Steve Green, R-Fosston, making the comments during a Hubbard County Board meeting Tuesday. Much of the discussion focused on disbursement of federal pandemic aid, according to the paper's report.
(Minnesota Reformer)
Time to bring in Laura Loomer!
HD2A has DFLer Reed Olson vs. Matt Grossell. 2B is Erika Bailey-Johnson vs. Matt Bliss.
SD4: Our candidate, Rob Kupec, is especially emphasizing education, infrastructure, and health care. The Party of Trumper, Dan Bohmer, is a cookie-cutter GOP candidate. Though his website has no references that I saw to Trump, abortion rights, or the MNGOP gubernatorial ticket.
SD7: DFLer Ben DeNucci is an Itasca County Commissioner. Unfortunately he's also pro-sulfide mining. But I don't know of any elected official, anywhere, with whom I agree about everything. In fact I don't know of anyone, period, with whom I totally agree about absolutely everything.
Rob Farnsworth, the Republican candidate, ran for House 6A in 2020 and barely lost.
HD7A: DFL Rep. Julie Sandstede is the incumbent from pre-redistricting 6A. Rep. Spencer Igo represents pre-redistricting 5B. His website also avoids the mention of Trump as if the latter is a very fiend from hell.
HD11A: Pete Radosevich, the DFL candidate, is a lawyer and business owner. His website emphasizes "bipartisanship," which isn't my favorite thing to see but I get the realities in outstate districts. And the Biden administration and U.S. Congress have done some things arguably more for better than worse, that way. The Republican, Jeff Dotseth, actually does flaunt pictures on his website of himself in a MAGA cap.
SD14: This is a St. Cloud race. Politically St. Cloud is swingy, as it's part college town and part reflective of the surrounding area, which is the heart of what some of us still call "Bachmann Country." And this is an important incumbent vs. incumbent faceoff, between outstanding Sen. Aric Putnam and Rep. Tama Theis.
Thanks for your feedback. If we like what you have to say, it may appear in a future post of reader reactions.