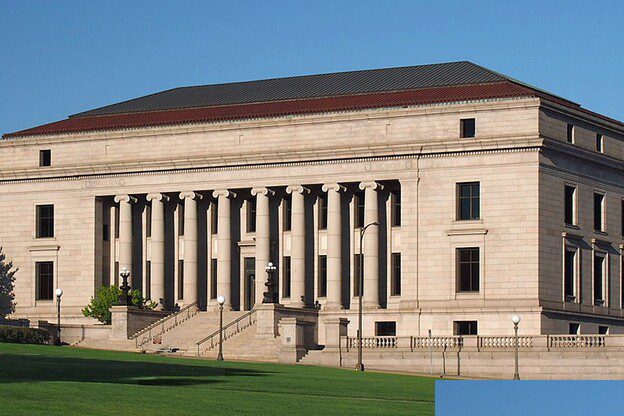 Minnesota judicial races 2022
This won't take long, because there is a grand total of one judicial "race" in Minnesota for 2022. Judge Charles Webber, who works in the 1st District Court that covers the south metro, had someone named Matthew Hanson file against him. It's unlikely to be much of a contest.
Two MN Supreme Court justices are on the ballot, namely Gordon Moore and Natalie Hudson. But for whatever reasons they have drawn no Michelle MacDonald/Greg Wersal/Tim Tingelstad-type crank challenges. Which in fact have at times had all-too-much support in the past, though none have ever come really close to winning. So we're spared that.
Comment from Mac: As a mail-in precinct, I received my ballot a few weeks ago … and was glad and surprised to see no judicial races on my ballot. Judicial elections are really spooky since many voters just fail to record a vote on those races … giving the "Michelle MacDonalds" a real chance …. I believe she won some counties down in the First.
It is great that you posted this … are you aware of BallotReady.org ? Simply key in your address, and it reveals who is on your ballot … right down to school board and soil commission levels. The responses list some biographical information, stance on some issues and organizations that have endorsed the candidate. The problem is that not every candidate has responded … and accuracy could be a problem (i.e. Brad Finstad is listed as a Federal representative when he was a State Representative.)
This would be a good site if the candidates had responded … especially for the down ballot races … like school board. With the new concern over how much my property taxes will have to be raised to purchase "litter boxes" for all the "furries" … not to mention how Critical Race Theory is being taught in elementary school, it sure would be good to know who the "Michelle MacDonalds" are.
Bad news for me … there are seven candidates for the four positions on our school board ballot … and none have websites and four that listed email addresses on their candidate filings have not responded to my emails. How are voters gonna know who we are voting on ?
Comment from Dan Burns: My local paper, the Union-Times (so-called as it is a pretty recent merger of the Princeton Union-Eagle and the Mille Lacs County Times) publishes candidate interviews, within a month or so before Election Day. I pretty much rely on those, when deciding who to vote for in school board, city council, and county commissioner races.
Thanks for your feedback. If we like what you have to say, it may appear in a future post of reader reactions.