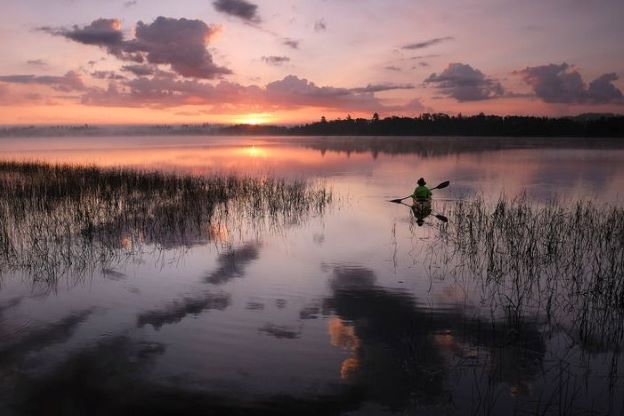 What's the latest "exploratory drilling" up north all about?
This is from some weeks ago. I wouldn't call it a "Hail Mary." It's just how companies like this do things.
While a federal moratorium and other obstacles had extinguished nearly all possibility for a new era of hard rock mining near the Boundary Waters, the Minnesota Department of Natural Resources has just given a subsidiary of Twin Metals a new opportunity to explore the viability of mining copper and nickel in the Rainy River Watershed.

The DNR on (October 30) decided to approve a request from Franconia Minerals, a wholly owned subsidiary of Twin Metals Minnesota, to conduct exploratory drilling in an area near Birch Lake that's on private property…

With its plan to explore for nickel, cobalt and other minerals on non-federal land, Twin Metals has made an end run of a 20-year federal moratorium that dashed its efforts to mine in the Superior National Forest, whose watershed feeds into the Boundary Waters. – (MinnPost)
Of course Antofagasta's not going to give up, after they've sunk a lot of money and effort into Twin Metals over a good many years now. It's hard to see that they have anything to lose by this stunt, even though it is unlikely to amount to anything as far as them getting to despoil the BWCA after all.
As a washed-up former civil engineer I have a lot of past experience with soil borings, though in construction rather than mining contexts. There's nothing particularly stopping Twin Metals, at this point, from only noting the best results for public consumption, even if those are in fact quite unrepresentative of the samples as a whole. Of course to do that for potential or actual investors would be flagrantly illegal. But, first of all, Antofagasta is really the only investor that matters, and second of all, "flagrantly illegal" doesn't seem to be much of a concern to the big mining multinationals, even as they keep getting caught.
So, don't be surprised at all if you soon see proclamations of "strategic metals" in untold abundance right where this new drilling is happening. Don't believe it, either, if you want any advice from me.
Thanks for your feedback. If we like what you have to say, it may appear in a future post of reader reactions.