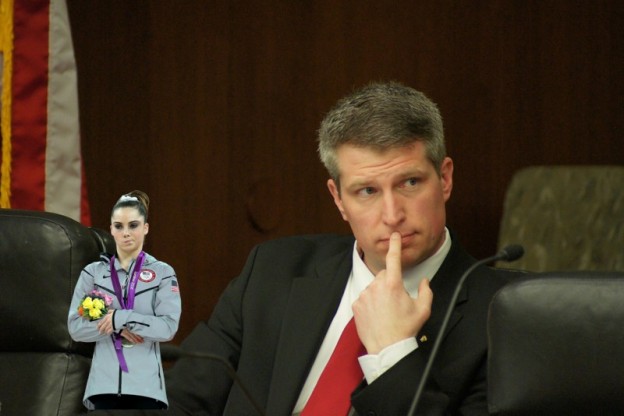 Election Rundown (more obscure edition)
Here are some beyond the topline figures for your consideration as you parse the results of last night's primaries:
Senate
Last night, Tony and I followed Kurt Bills's primary, with the question being "will Kurt Bills win a majority of his own party's votes?" and the answer was "yes, just barely." Bills took 51.1% of the vote, compared to David Carlson's 35.3% and Bob Carney's 13.5%. Carlson and Carney are marginal candidates, and the fact that Bills couldn't put them down convincingly is yet another bad sign for his campaign. Of course, his campaign disagrees, and put out a press release declaring "Kurt Bills Wins Big in MN Senate Primary." They should give the writer a raise.
CD1 and CD8 turnout
In CD1, incumbent Rep. Tim Walz got more votes than either Allen Quist or Mike Parry. 23,141 Republicans voted for CD1 congress, compared to 15,683 who voted in the DFL primary for Walz. The electorate in CD1 split 59 – 41 for the GOP. In a vacuum, that number is kind of meaningless, but compare it to CD8.
In CD8, incumbent Rep. Chip Cravaack didn't get more votes than the winner of the DFL primary, Rick Nolan. 54,355 DFL'ers voted for CD8 congress, compared to 20,455 in the GOP primary for Cravaack. The electorate in CD8 split 73 – 27 for the DFL, and the turnout was nearly double that of CD1.
It's always risky to draw definitive conclusions from primary turnouts (which were abysmally low by any measure,) but for all of the nastiness and noise in the CD1 race, it didn't inspire much interest among district voters (10.5% turnout) compared to voters in CD8 (19.2% turnout.) In fact, the turnout in CD1 was lower than the statewide turnout of 10.8%. That's pretty sad, if you're a southern Minnesota Republican, but good news for Rep. Tim Walz.
Metro area county races
County races featured some comebacks and some failed comebacks. Several legislators who ran for county offices for because of redistricting advanced, but not all were successful.
In Ramsey County District 1, former Sheriff Bob Fletcher's attempt to regain elected office failed, and he finished 4th of the 4 candidates. Incumbent commissioner Tony Bennett finished in 3rd place, and will not advance to the general election. Frank Mabley and Blake Huffman will face off in November. In District 2, former Rep. Mary Jo McGuire took 51% and will face off against Libertarian, I mean Republican, I mean Libertarian, radio talk show host Sue Jeffers in the general election.
In Hennepin County, Sen. Linda Higgins dominated the huge field in the 10 person Hennepin County District 2 commissioner race, winning 41%. She'll face Blong Yang, who finished a distant second with 16% of the vote. Interestingly, Minneapolis council member Don Samuels finished 4th, despite dropping out of the race and endorsing Higgins in July.
In the Three Rivers Park District, former Hennepin County commissioner and budget hawk Penny Steele won the District 1 primary, and incumbent Marilyn Corcoran was upended by two challengers in District 2. Rick Theisen won with 43% of the vote, and conservative activist Jennifer DeJournett eked out a 2nd place finish over Corcoran by just 21 votes.
Anoka County featured a four-way race for District 2 (Bethel, East Bethel, Ham Lake, parts of Andover and Blaine.) Sen. Mike Jungbauer failed to advance to the general election, finishing 3rd behind incumbent Andy Westerberg and Ham Lake city councilor Julie Braastad. Jungbauer had been placed into the same district as Sen. Michelle Benson and she won the GOP endorsement in five ballots.
In Dakota County, an open seat created by the retirement of long-time commissioner Joe Harris was handily won by former Hastings council member Andy Slavik with 43% of the vote. Slavik ran as a DFLer for the legislature in 2002. He'll face Farmington council member Jo Fogarty.
Thanks for your feedback. If we like what you have to say, it may appear in a future post of reader reactions.