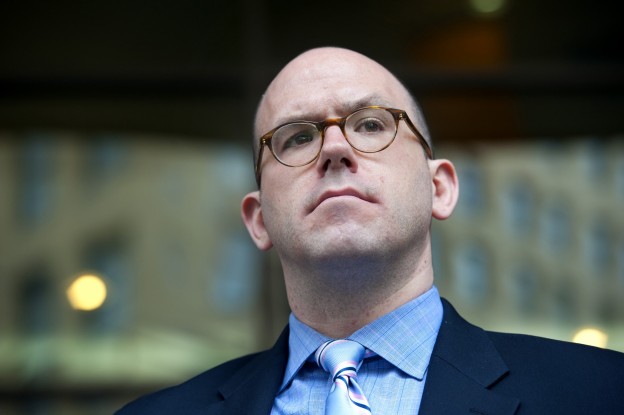 Mikey takes his shot at redemption
In the last few days, the Legislative Lothario Michael Brodkorb has popped up, it seems, everywhere. He was on Minnesota Public Radio after the polls closed on Tuesday night. He did an interview with Minn Post.
In the Twitterverse, he opined that Allen Quist's win in the primary handed the election to to Tim Walz (Brodkorb was part of the Parry campaign for a brief period of time before he was dispatched by Cal Ludeman from the Senate, but never mind; Brodkorb's right, not that Commodore Parry would have fared much better). And in a recent post on his new blog, politics.mn, he offered some unsolicited advice to the hapless Kurt Bills.
The comments about Quist and Bills are not especially insightful, nor venturesome, but they are clearly Brodkorb positioning himself for the post-apocalypse world of Republicans after the election — and being on the right side of that one. Republicans will be looking for a new Moses to lead them out of the wilderness. I'm your guy, says Mikey.
You know, he might be, or at least the one they choose. The rehab time for public figure after a sex scandal has been growing shorter with each passing year.
Thanks for your feedback. If we like what you have to say, it may appear in a future post of reader reactions.