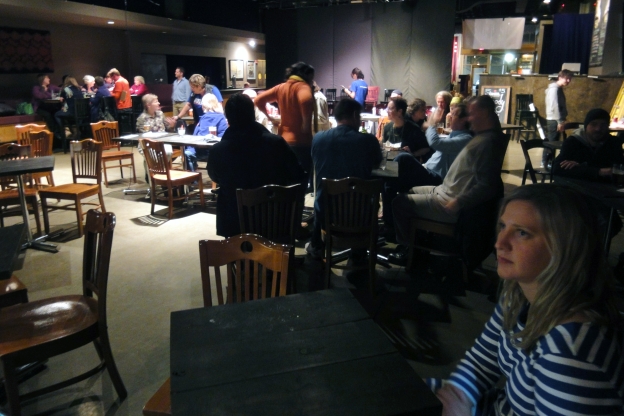 Veep debate watch party at Drinking Liberally at the Amsterdam
Tonight, October 11th, Drinking Liberally will return for its limited engagement at the Amsterdam Bar and Hall for the presidential and vice-presidential debate watching parties. The debate tonight is the vice-presidential debate, which promises to be the most interesting one of all, pitting the old debate hand Joe Biden against the callow Paul Ryan.
And in honor of the fact that it is the vice-presidential debate, we're going to play trivia, and there will be lots of questions about vice presidents.
The trivia competition will start a little after seven, and the debate is set for eight PM.
The Amsterdam has a new dish network, so the watching should be peachy.
Update: Well, the new video set up at the Amsterdam is peachy. Hope you can join us for the remaining two debates.
And here's are a couple of photos from the event: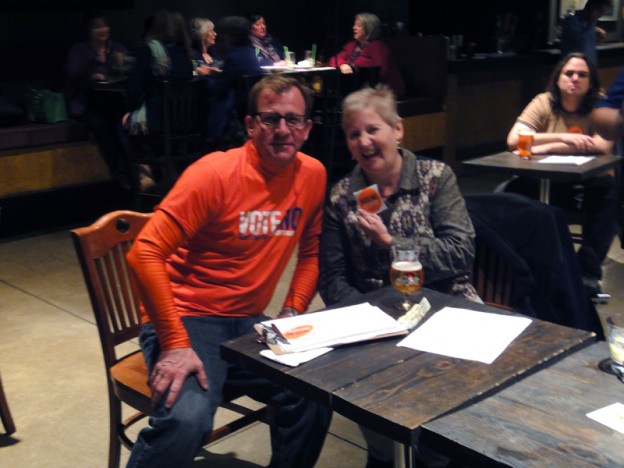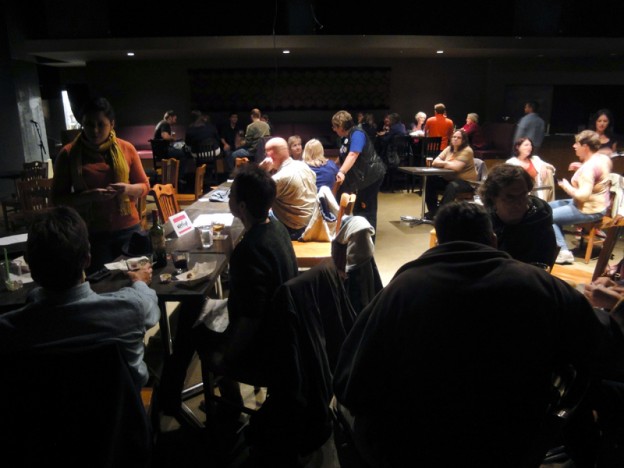 Thanks for your feedback. If we like what you have to say, it may appear in a future post of reader reactions.