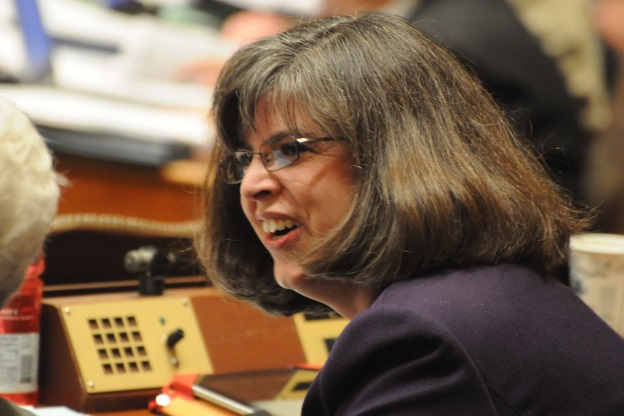 The Weekly Wrap 3-2
The legislative session began this week and already a bill has been passed by both houses and signed by the Governor. That bill will pump $20 million into the states Low Income Home Energy Assistance Program, which was running dangerously low on funds due to a shortage of propane. Also this week legislators learned that they have more than a $1.2 billion surplus of funds with which to buy everyone in swing districts a pony.
♣ There have been rumors and prodding for months now, but we're getting close to congressional district convention time, and so the rumors will end shortly with the emergence of actual fact. What am I talking about?
Sources close to Rep. Collin Peterson say he will definitely run for re-election in 2014.  After months of speculation that he would retire, and pressure from Republican groups, Peterson decided that to run for at least one more term because of the Republican spending so early in the race.  Expect public confirmation in the coming days from Peterson.
♣ Kurt Zellers is running for the Republican nomination for Governor of Minnesota and he said that he will not be abiding by his parties endorsement, but will be running in the primary regardless of who wins the endorsement. As such, it has seemed like a forgone conclusion that he wouldn't be running for re-election to his State House seat.
If there was any doubt that this was the case, Zellers has now confirmed as much:
Former Minnesota House speaker Kurt Zellers will not seek re-election after 11 years in the House of Representatives in order to focus full-time on his gubernatorial campaign.
Kurt Zellers currently represents house district 34B, centered in Maple Grove and featuring an hPVI of R+6. In 2012 Kellers won re-election over David Hoden 54.5% to 45.4%. This district now becomes a fringe target for Democrats, a possible pickup with the right candidate in the right year, but not among the most viable pick-up opportunities.
♣ Republican Gubernatorial candidate Marty Seifert has chosen a running mate:
Republican gubernatorial hopeful Marty Seifert has selected state Rep. Pam Myhra, R-Burnsville, to be his running mate.

Seifert told MPR News that he picked Myhra because she has private sector experience as a certified public accountant and public sector experience as a member of the Minnesota House. Myhra focused her legislative career on education and tax policy. She also defeated a DFL incumbent in 2010, an experience that resonates with Seifert.
Unlike Dave Thompson, who chose a State Senator as his running mate, Marty Seifert chose a State Representative. The difference between the two, of course, is that Senators are not up for re-election this year, and house members are. So like with Kurt Zellers, this will precipitate Myhra not running for re-election to her house seat.
Also like Kurt Zellers 34B, Pam Myhra's 56A is an R+6 district and in 2012 she won re-election by a 53.9%-45.9% margin. So like with 34B, 56A becomes a possible DFL pick-up, just not a likely DFL pick-up.
♣ Shortly after the announcement of Myhra as Seifert's running mate, there was already an announced Republican candidate for the now open seat:
Drew Christensen of Savage announced a bid today to replace Pam Myhra as State Representative from House District 56A.
There was already a DFLer, Dan Kimmel, running for the seat.
♣ Greta Bergstrom, who is running for the 64B seat being vacated by Michael Paymar, received the endorsement of womenwinning:
Greta has built an impressive career advocating for women and progressive policies in the State of Minnesota – including efforts to make our tax system more fair for middle-class families, expanding access to health care, and restoring investments in our public schools. Her deep roots in the 64B community along with her relationships with organizations and policymakers around the state will make her an excellent legislator at the Capitol.
♣ Last week Republican Rep. David FitzSimmons lost the GOP endorsement for his 30B seat. Now he's saying he may run in the primary:
State Rep. David FitzSimmons said Monday he would not completely rule out running in a primary election after a defeat at his local endorsing convention.

The Albertville Republican said he has no intention of running, but added "at this point," giving himself ample wiggle room after being voted out by local activists upset at his support for same-sex marriage.
Thanks for your feedback. If we like what you have to say, it may appear in a future post of reader reactions.