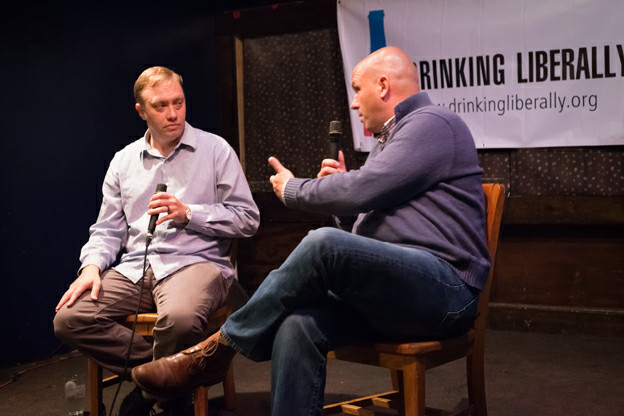 Get your election predictions here!
Michael Brodkorb, former Republican Party activist and current special correspondent to the Star Tribune, was the guest at Drinking Liberally on September 24th to talk about, especially, the race for Republicans in the Second Congressional District. But some other things got discussed, too. If memory serves, and I believe it does, here's how Michael sees some of the congressional districts, and who will be the ultimate winner:
1st – Walz
2nd – Toss up, but DFL with a tailwind in a presidential year. (Which is why I suspect some Republicans are annoyed at Kline for picking this cycle to retire. That's my comment, not Michael's.)
3rd – Paulsen
4th and 5th – Not even discussed.
6th – Emmer
7th – Peterson
8th – Close, but not as close as the 2nd; Nolan wins. Again, the presidential year helps.
The only seat really, really in play is the 2nd; it will attract a lot of money and attention nationally. The lack of A listers jumping in is a sign of how difficult and expensive the campaign will be, and how difficult the seat will be to hold if won.
Obviously, it is a year from the election, and it will be fun to see how this all holds up. I suspect it will.
And in the Minnesota 3A election, Aaron Klemz predicts that Bill Hansen, a Sawbill Trail canoe outfitter, will win the DFL special election primary next week (9-29), and the general election, too.
Thanks for your feedback. If we like what you have to say, it may appear in a future post of reader reactions.