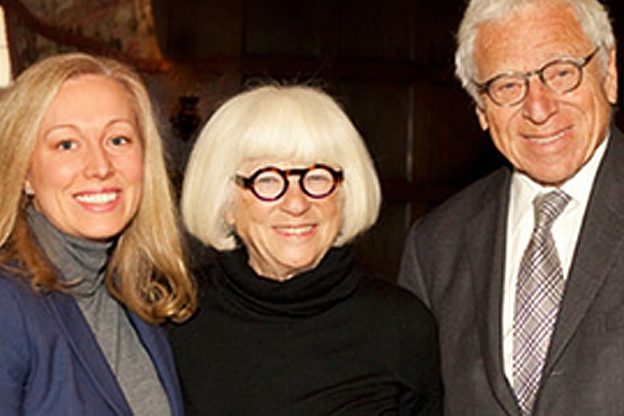 Reports from the hustings in 49A
There are, fundamentally, a couple of ways to run for office. One way is to demonstrate experience, a deep knowledge of policy, and a commitment to issues that voters find important. The other way is to run a popularity contest.
Regrettably, the second way sometimes wins. I was beaten for the president of the fifth grade – or was it the sixth? – by a popular classmate who had no plan for expanding recess.
Well, kidding.
In my estimation, though, the race for the DFL endorsement in Minnesota House District 49A comes down to a choice between the most serious issues and policy wonk I know and somebody who decided to run for the legislature on a lark a couple of years ago.
Readers here know that I have endorsed Carolyn Jackson for the DFL endorsement to run against the first-term incumbent Republican, Dario Anselmo. Most of you don't know Carolyn as well as I do, but those who do support her, too.
There are three candidates for the DFL endorsement in 49A: Carolyn Jackson, Heather Edelson, and Cheryl Berry, but I am going to focus on Heather Edelson here.
Heather has convened some "get to know Heather" sessions in recent weeks. Reports about them that have come to me say they are just social gatherings; that policy discussions are really nonexistent, and that a big part of Heather's pitch is her ability to raise money. She claims to be able to raise $120,000 this cycle and drops the names of Sam and Sylvia Kaplan as attending the same synagogue. The Kaplans, well-known DFLers from Minneapolis, did host a fundraiser for Heather Edelson recently. (The photo above is from the email invitation to the event.)
Fundraising is an important part of a campaign, naturally. But money is used to market the campaign; it isn't the campaign itself. The quality of the candidate and her ability to articulate a vision and a plan for executing the vision are the campaign. Great marketing won't work if you don't have a great product to sell. Nationally, the Democrats have recent experience with out-raising and spending an opponent and coming up short. That's a cautionary tale.
Candidate Edelson says that she is "passionate" and "really wants the job." But that doesn't do it for me.
I want a representative who will successfully champion the things I care about: the environment, educational opportunities for all kids, clean and fair elections, civil rights and liberties for all citizens, and that includes specifically women. I want a representative who can engage in a knowledgeable dialog with members of the law enforcement community about equitable treatment of persons of color and the use of force. I want a representative who will advocate for our city at the Legislature.
Carolyn serves on Edina's Energy and Environment Commission. She was an active volunteer for the public schools when her daughters were there, and served as a site council chair at Valley View Middle School. Carolyn spent a decade at the Capitol advocating for the ACLU; she was one of the leaders in the efforts to defeat the two constitutional amendment proposals in 2012, as I have written before (at the link to my endorsement, above).
On behalf of the ACLU, Carolyn also did the statistical analysis and wrote the conclusions and recommendations of a white paper on the excessive use of Tasers in Minnesota; she is listed as the publisher of the report. You can read it here. She presented the paper to the Peace Officers Standards and Training Board with the senior management of Taser International and representatives of the law enforcement groups: Bureau of Criminal Apprehension, Sheriffs' Association, Police Chiefs' Association, in attendance.
After the meeting, Carolyn was confronted nose-to-nose by the president of Taser International who tried to get Carolyn to back off her recommendations. It didn't work. One of those recommendations was de-escalation training for peace officers. De-escalation training is being recommended and done by more and more law enforcement agencies, in an effort to reduce violent police-citizen confrontations. So Carolyn had the right idea.
In recent years, she has represented the Coalition of Greater Minnesota Cities before the Legislature; she understands the symbiotic relationship between cities and the state.
I want a representative who I can trust to speak up – and speak up well – to these issues in DFL House Caucus meetings, in committee meetings, and on the floor of the House. I submit, my DFL friends, if you wanted to write the resume of a prospective first-time candidate for endorsement, you would write Carolyn's.
As we know, Edina has among the highest voter participation records in Minnesota. 49A is not a slam dunk for either party. The DFL must pick the most electable candidate: Carolyn Jackson.
Carolyn has proposed a candidate debate (not just a joint appearance) to the leadership of the district DFL to take place before the March endorsing convention. The delegates coming out of the caucuses on February 6th ought to be looking for notice of a debate and plan to attend.
Note: I offered a draft of this story to Heather Edelson for comment. She said: I was misquoted. What I said was "We'll need to likely raise $120k to be competitive in this race."
Thanks for your feedback. If we like what you have to say, it may appear in a future post of reader reactions.