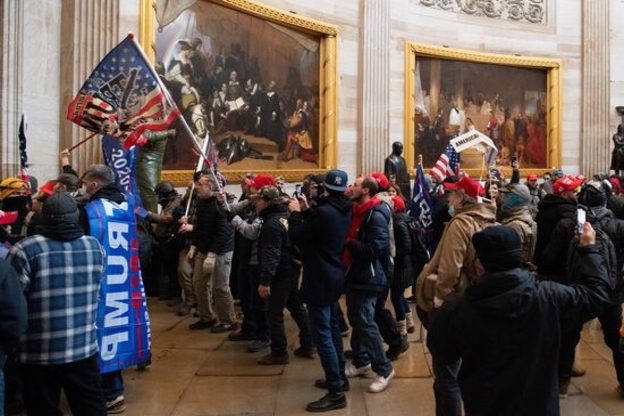 What a great chance for Senators Klobuchar and Smith to show some real gumption
I wrote this, on another blog, when Sen. Amy Klobuchar (D-MN) made her POTUS run official, in 2019.
AKlo's political approach has always been to pick the safest position on every issue, and stay there as if welded down. It's made her electorally invulnerable in Minnesota, and has absolutely nothing to do with being a leader for positive change. But, you know, that's just my take, and I suppose that her gaudy approval ratings and effortless electoral blowouts speak for themselves.
Sen. Tina Smith (D-MN) has emulated that approach. I will note that she's won her elections quite handily, too, though not by AKlo-esque margins despite competition at least as weak.
So I know about how realistic the following is. I'm blogging it anyway.
Via their self-serving, degraded ranting and abuses of the system, Senators Josh Hawley (R-MO) and Ted Cruz (R-TX) bear a responsibility similar to that of Trump's for Wednesday's events. (Which have now resulted in the death of a police officer. That is, Hawley, Cruz, Trump and others have now egged on god-damned cop-killers, on top of all the rest.) There has been some righteous talk of expelling them from the Senate, but it's been mostly eclipsed by equally righteous 25th Amendment/impeachment stuff re: Trump.
How about if Klobuchar and Smith take a loud, proud, public stand at the forefront of putting boots on Cruz's and Hawley's sorry, despicable asses? That would be serving the people of Minnesota, and the entire nation, for real.
It probably wouldn't be a slam-dunk, of course. But, in addition to recent events, another factor in potentially making it real is the universal loathing and contempt, in both caucuses, for the person of Ted Cruz. From everything I've seen he is literally insufferable, because of his rudimentary interpersonal skills and constant efforts to stick his nose in everybody's business, and from an atrociously condescending, know-it-all place at that. Drives people nuts. And apparently as Smith emulates Klobuchar, so it's going with Hawley/Cruz.
So, go for it, ladies. Turn badass. We'll love you for it.
Thanks for your feedback. If we like what you have to say, it may appear in a future post of reader reactions.